HELP WITH SELF-ESTEEM,  WELL-BEING & CREATING THE LIFE YOU WERE BORN TO LIVE
anxious, angry or done with crying over people who've hurt you?
TONGUE-TIED, SHY OR SOCIALLY AWKWARD ?
FED UP PRETENDING, faking it and feeling not good enough?
STRUGGLING TO STAND UP FOR YOURSELF AND DEAL WITH CONFLICTS?
bORED, UNFULFILLED OR SPIRITUALLY LOST?
Maybe you've tried to figure it out and nothing is working. Life can seem demanding (work, kids, relationships…that difficult boss), but if you're squealing 'enough is enough', then I'm glad you've arrived.
Because no-one here does it alone.
Sometimes life throws rocks. We lose our lovers, our jobs, our health, our money, our homes, our sense of self.  Often there's no reason for our gloom; we just wake up one day feeling lost, depressed or scared. Things fall apart.
Still, we muddle along with our old psychology and worn-out patterns of behaviour. We use false crutches – alcohol, drugs, approval-seeking, control, spending,  people-pleasing, perfectionism, pretending and hiding.  And they can work for a while.
Until they don't.
Because true liberation means seeing through that game, it means admitting the need for a new perspective and fresh knowledge.
It means changing.
But change…
YUCK.
We hate it. We're wired into past patterns of self-sabotage that keep tripping us up.  It's exhausting.
So the question is…
Do you want something different?   If you do then I invite you to reach out and co-create your future with someone who can help.  It only takes a small step to face a new direction; that one decision can lead you to your REAL destiny; the one where you wake up happy and live with abundance.
This is NOT your mama's therapy! There are no endless weeks of talking without getting better.  I hold compassionate space where you feel seen and heard; then we roll up our sleeves and find the solution to your inner and outer transformation.
Loving. Non-judgemental. Powerful.
1-1 Programs & Sessions
I can offer single sessions if we both think that will benefit you. Mostly we'll arrange a series of sessions if the issue is more on-going or complex.  You can email me or book a free consultation below and we'll figure  it out together.
If your issue is around relationships, breakups or dating then check out the relationship coaching page here.
I have set programs (1-1 with me plus resources), that deal with specific issues that need a focused approach. Check them out below.
STRESS MELT – Whether you're shaky and panicked for no good reason, or life/work pressures are leaving you sleepless and fuzz-brained, I'll share the 4F FORMULA proven to beat anxiety and sleep issues at the core. 
ALL-DONE-SOCIAL – If you dread having to interact with others, are self-conscious or avoiding interactions – we'll use the PULSE process that gently takes you from cowering to confident!  This allows your natural charm and ease to shine through. No more being tongue-tied or terrified!
ASSERT YOURSELF – Good relationships take a specific strategy to flourish. I'll help you find the exact words to say that gain respect, without you having to shout or bend yourself out of shape pleasing others. This is for you if you get stuck for words when asking for what you want or getting others to change how they treat you. It tackles the issues of either being too passive, or losing your temper and getting frustrated with those who matter. (That includes your lover, your kids, your boss or your mama!). YES!
RISE UP CHAMPION – Is my signature program.  It's a 12 week 360 degree life and work reset. It's for those who are feeling lost or powerless in their personal life and/or career.  It tackles four key areas: Relationships, Identity, Success and Emotional wellbeing.  It's a personal journey that can focus on your calling, relationship issues, lifestyle, business success and sense of self mastery. If you want clarity, this will connect you to the life you know you are meant to live.  You'll be forever changed!
Client Success Stories
I'm finally leading meetings and speaking up without feeling self-conscious and wanting to run out the room!
Matt C. (Florida)
Client Success Stories
The weekly sessions kept me sane. It was a light at the end of a very dark tunnel. I'll forever appreciate our work together.
Rob W. (UK)
Client Success Stories
Thank you Linda.  I'm healing from my breakup and ready to find love. I'm confident in dating using your texting guide!  Who knew this type of thing existed!
Rachel R. (Ireland)
Client Success Stories
I can't express what all this has done for my life. I would recommend Linda to anyone who wants to get over anxiety.
Rahmen R. (UK)
Client Success Stories
The best thing was learning how to be assertive, discovering the DICE process was a lifesaver. I feel empowered.
Jacqueline S. (Canada)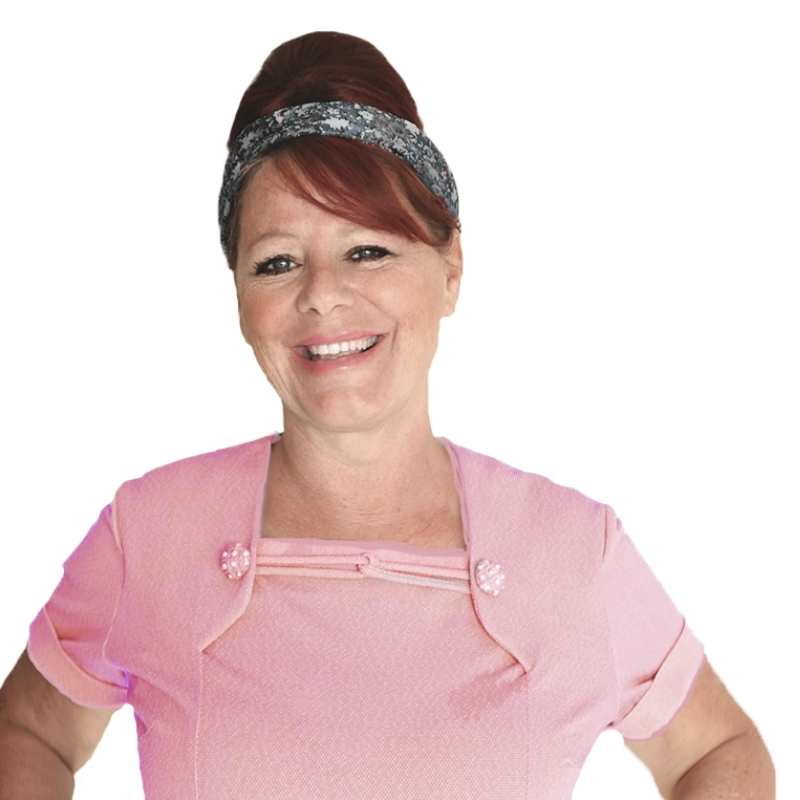 Drop me a note…
or book a free consultation where you can tell me what's on your mind.  I'd love to hear what you care about and we'll see if I have a solution to what you're facing right now.